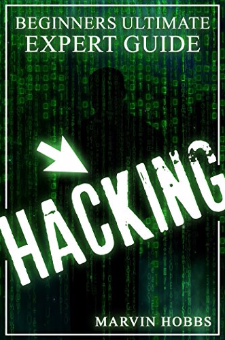 Category: General Nonfiction
Regular price: $0.99
Deal price: Free
Deal starts: September 25, 2016
Deal ends: September 29, 2016
Description:
Beginners Ultimate Expert Guide
Today only, get this Kindle book for just $0.99. Regularly priced
at $9.99. Read on your PC, Mac, smart phone, tablet or Kindle device.If you are wanting to learn all the basics of hacking, you have come to the right place. This book will have all the information you need to practice basic hacking skills. In this book you will find information on the history of hacking, how to hack, what systems are best to start out on, and why you would need to know how to hack. Remember, this book is for informational purposes only, and is not to be used for any illicit activity. All in affiliation with this book do not take responsibility for any illegal activities based upon the writing in these pages. Thank you and enjoy!
Here Is A Preview Of What You'll Learn...
History of Hacking
Things to Learn Before You Begin
Programming
More Knowledge on Hacking
Hacking and the Law
Hacking Tips
Much, much more!
Take action today and download this book for a limited time discount of only
$0.99 !
Download your copy today!
Tags: Hacking, How To Hack, Hacking For Beginners, Computer Hacking, Basic Security, Security, Hacking For Dummies